NEW B-Active for Volkswagen Caddy & Caddy Maxi 5
The development of the new B-Active conversion kit for the Volkswagen Caddy and Caddy Maxi 5.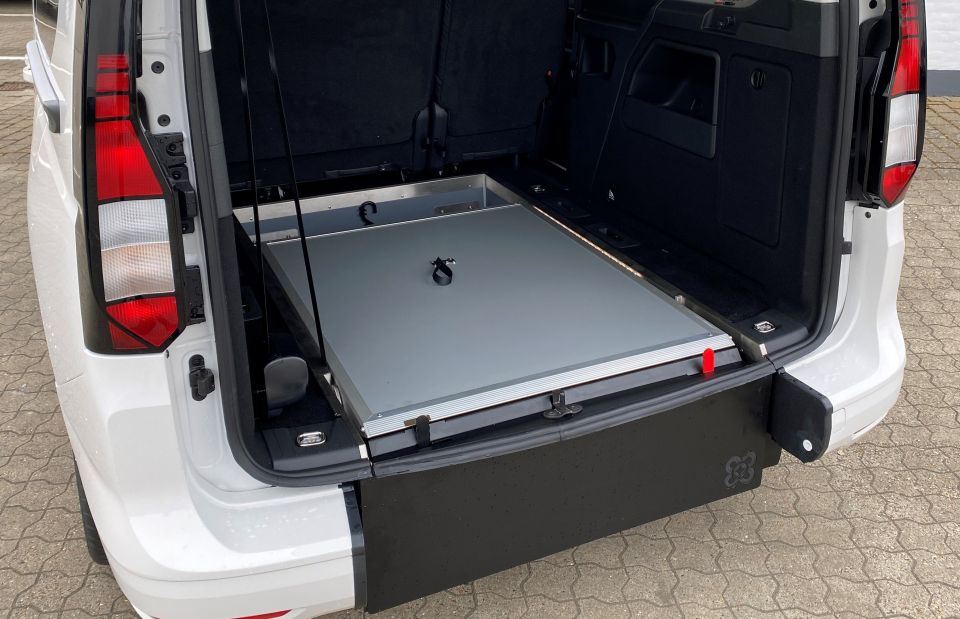 In approximately 16-18 hours you can convert a Volkswagen Caddy Maxi 5 into a wheelchair accessible vehicle by using our B-Active conversion kit.
More than a year ago, we started developing this conversion kit in close collaboration with Volkswagen. The aim was to create a technically high-quality and reliable conversion kit that had minimal impact on the vehicle's driving performance and offered equivalent transport to the wheelchair passenger.
For example, the seats in the 3rd row fold away underneath the windows so that the wheelchair passenger has an unobstructed view to the outside.
The Extremely light Pop-Up ramp is unique in the market and partially rises itself, this ensures that the ramp can be easily folded in and out by anyone with minimal effort.
Due to the large dimensions of the wheelchair place, the wheelchair passenger gets a spacious feeling and especially in combination with the original Volkswagen Panorama roof, which can be ordered in combination with the B-Active from B-Style. Of course, the assistance and safety systems from Volkswagen will continue to work after conversion.
Retaining the original driving characteristics after conversion was a challenge, but thanks to smart engineering from the B-Style Team and help from Volkswagen with the development of a special stabilizer bar for this conversion, we succeeded.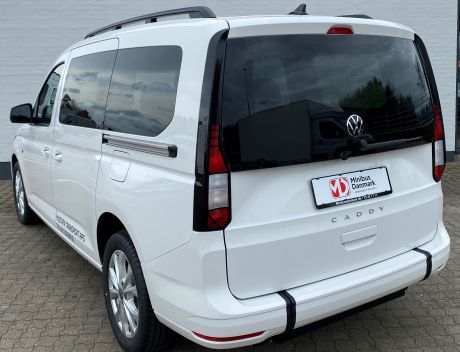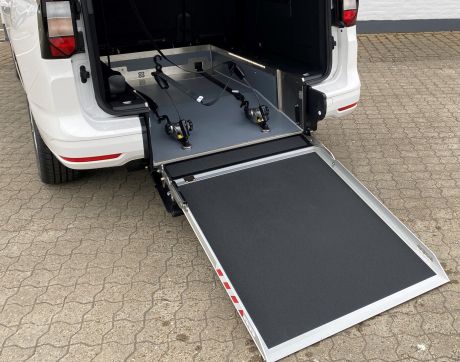 With the B-Style B-Active, the original fuel tank remains intact and in place. Not moving and changing the original fuel tank ensures that you will not experience any deviations in the tank contents.
Another challenge was enabling our partners to carry out this conversion themselves without on-site training due to the global Covid pandemic. A lot of time has therefore been spent on writing an extensive conversion/build manual that guides the partner step by step through the conversion process.When using the B-Style buildmanual and the special template set for cutting out the original floor, our partners ensures a simple and efficient conversion which meets Volkswagen's technical requirements so that the factory warranty is retained.
Yet it is always a special feeling when we receive the first photos from our partners of completed conversions and thereby receive confirmation that all of the above has been successful.
Issuing a 2nd phase COC by B-Style to our partner is therefore a great moment.
If you are interested in working with one of our B-Style products, please contact us and we will be happy to help you.